wrapped in thought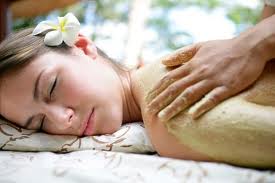 body polish
glow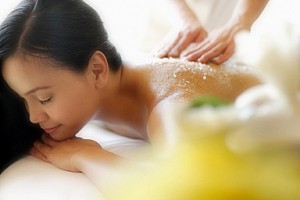 spa rituals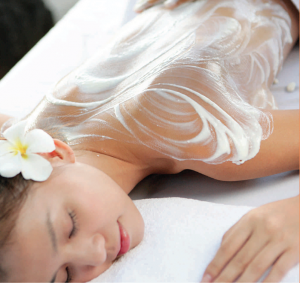 Warm Tropical Body Melt

EXPLORE THE LUSHNESS!.. of the tropics with this relaxing vacation for your body and mind.  Using Spa Divine's SIGNATURE ALL-NATURAL BODY CARE…Your skin is perfectly polished with our exotic blends of finely crushed coconut sugar soufflé, accompanied by a warm shower and island fruits body cleanser. Drift away while we envelope you from head to toe in our warm, skin quenching, coconut, mango & papaya body butter BODY WRAP, while your face is freshly cleansed, moisturized and scalp massaged. Finish with an overall skin smoothing & muscle relaxing effleurage, soothing neck and back massage. This tropical treat leaves you willingly, completely stranded.

Divine Goddess

GREAT FOR EVERY GIRL; MADE FOR THE GODDESS.   Your senses will celebrate this delectable full-body luxury treatment, while you indulge in the uplifting harmony of our exclusive Divine Goddess Body Ritual. Basking yourself in the sweetness and purity of mandarin orange & vanilla essential oils combined as always, with SPA DIVINE'S NATURAL, ECO-FRIENDLY, FRESH INGREDIENTS.   This highly effective anti stress moisturizing treatment begins with a revitalizing sweet citrus exfoliating sugar souffle body polish to remove dry skin, complemented with a refreshing warm shower and sweetly scented citrus & vanilla body wash.  You're then lavished in warm creamy hydration of silky Goddess Moisture Whip Cream and massaged smooth to complete relaxation, leaving your skin nourished and radiantly glowing.   A de-stressing scalp massage completes this scrumptious treat!   *For more relaxation, Add-on a 30 minute massage for only $30.
Series Program
superior results
*Purchase a series of 5 Body Treatments, and receive your 6th one… FREE!   A savings of 20% on each treatment.
To see and feel maximum benefits and superior results, Spa Divine's Certified Body Therapists recommend a Treatment Series as the foundation of any Serious Skin and Body Regimen.  We believe in our 'Results Oriented' Treatments and Products and have made this commitment to yourself simpler for you.