Welcome to shopping online at Spa Divine!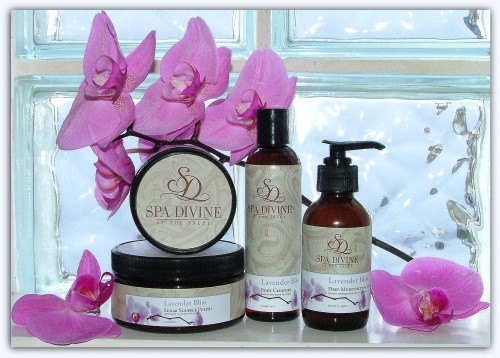 For your Divine shopping pleasure's, our online Gift Certificates are available
for easy purchase on every page of this website.  
Our online Retail Boutique opens 2017!  Visit us here as we add more for you to adore!
SHOP HERE FOR YOUR GORGEOUS ECO-LUXURY, NON-TOXIC & BOTANICAL
SKIN CARE* BODY CARE* MAKEUP* NAIL CARE* ESSENTIAL OILS 
   VISIT OUR SPA or  CALL US FOR ALL YOUR BEAUTY CARE NEEDS.
CUSTOM GIFT SETS, GIFT CERTIFICATES, GIFT WRAPPING & SHIPPING FOR YOUR DIVINE PLEASURE.
''